What is an ESOP?
An Employee Stock Ownership Plan (ESOP) is a qualified retirement benefit that's regulated by the Department of Labor. Company ownership sits in a trust and is managed by a trustee for the benefit of our employees. Every qualifying employee becomes an employee owner with a personal stake in the company's success.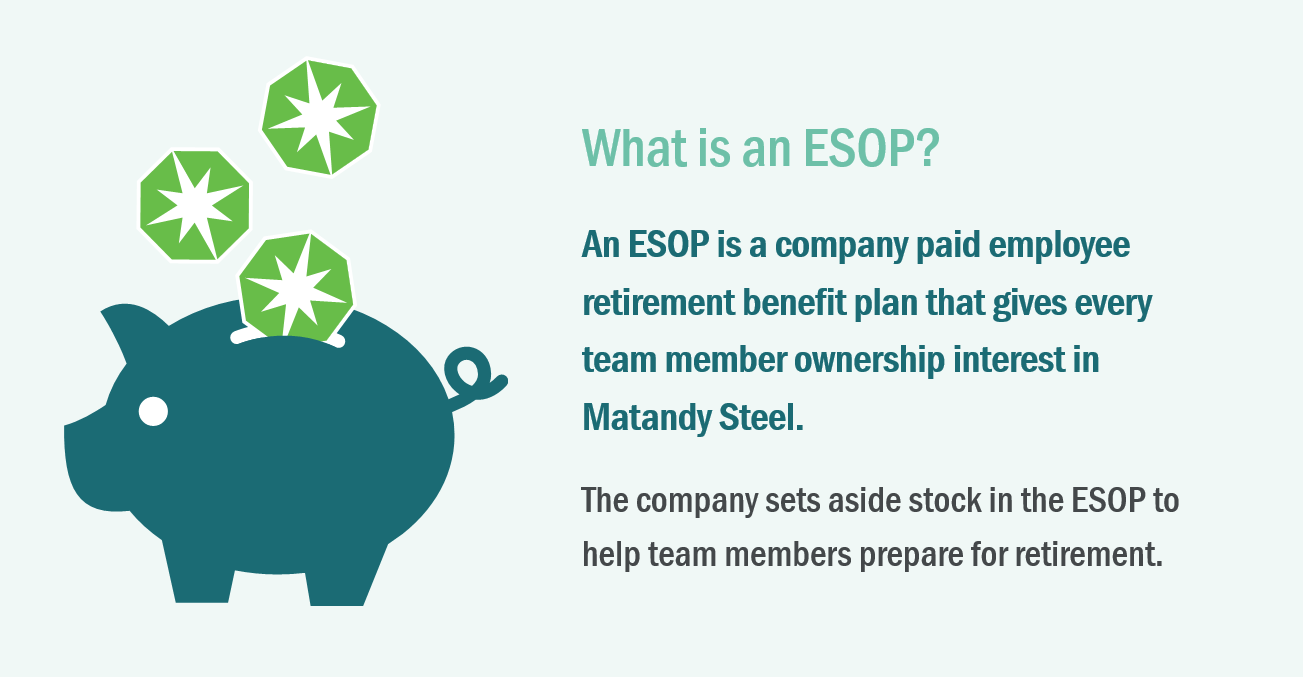 Matandy's ESOP Story
Matandy became an ESOP in 2022 when founder Frank Pfirman chose to sell his company to an ESOP to preserve Matandy's culture and ensure its future. "I knew if we were to sell to a competitor or venture capitalist, there was a strong possibility the culture we worked so hard to establish would be gone and, in all probability, jobs could be lost," Pfirman said. "We wanted to make sure that did not happen. This also ensures that Matandy will stay in Hamilton." The sale made Matandy and its sister companies – JN Linrose and Lamp Metal Trusses – 100% employee-owned.  
Pictured below: Images from Matandy's Surprise ESOP Announcement Celebration in September 2022. 
What's the Impact for Employee Owners?
Employee Owners benefit in several ways. The most obvious benefit is the qualified retirement plan that supplements our 401(k) program at no cost to employees. In addition, employee owners have also been shown to experience: 
Greater job stability 
Increased financial literacy 
Increased productivity and motivation 
Improved benefits and training opportunities 
A share in the rewards when the company does well 
What's the Impact for our Customers, Suppliers + Business Partners?
Our customers, suppliers, and business partners will continue to experience the highest quality standards paired with an exceptional level of service and knowledge. In the day-to-day, we remain as steady and competitive as ever. At a high-level, our customers can rest in the knowledge that Matandy is built to last. Profits are being put back into the company to support continuous improvement, development, and expansion. Employee owners are working with increased creativity and ingenuity to solve problems. Every team member, from our newest floor worker to our most senior leader, has a vested interest in the success of our company and the satisfaction of our business partners.